Yes, yes and yes! I feel like Christmas came a month early :) As you probably can tell, I'm a huge nail polish fan. I've always loved Deborah Lippmann's nail colors, but just couldn't decide which of her colors I actually wanted to purchase. I wanted all of them! I just couldn't figure out where to start..
Well, let's get this party started and introduce my new love:
Deborah Lippmann's "Get This Party Started" nail trio.
I was so excited to see this at my local 2nd Street Beauty Supply store, I completely shrieked. I've always wanted her "Happy Birthday" color, and the other two colors seemed to holiday-terrific to pass up. This gift pack would make an amazing gift to one of your fashionista girlfriends!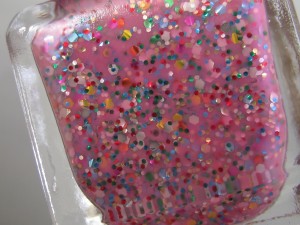 These three gems are definitely the trick to getting the holiday spirit going.
Deborah Lippmann "Get This Party Started" Set
$42.00, available now online or in most beauty stores.