Alicia Keys sported a subtle gold over black eye color with a thin winged liner and a dusty rose lip color with a gloss.
Are you guys ready to get up close and personal with a few of those gorgeous ladies from last night's Grammys? As much as I love all of the fun dresses, I am always curious about the makeup and it amazes me that so many of their looks are super easy to replicate. It seemed that thick liner and gorgeous golds, nudes and peaches were the theme this year, and of course you have Adele's gorgeous thick liner and classic red lips.
Oh Taylor, how I love you! She has a gorgeous gold color on the eyes, and Covergirl's Lip Perfection color in Enthrall. Side note: Enthrall is a rich red color, so her makeup artist used her fingers to dab it on Taylor's lips for just a hint of color.
Rihanna sported really defined eyes with a soft pink lip color to show off her new blonde 'do.
I love Jesse J's eyes here. She has a plum eye color with a black liner and some fun fake lashes.
Carrie's makeup is hands down my favorite of the night. Those lashes are insane! Plus the light peach lip is so pretty.


Such a classic beauty. Adele rocked some awesome thick black liner and a gorgeous red lip. Perfection!
First off, those earrings ... love them! Katie sported thick black liner with a fun pink lip that looked great with her blue hair.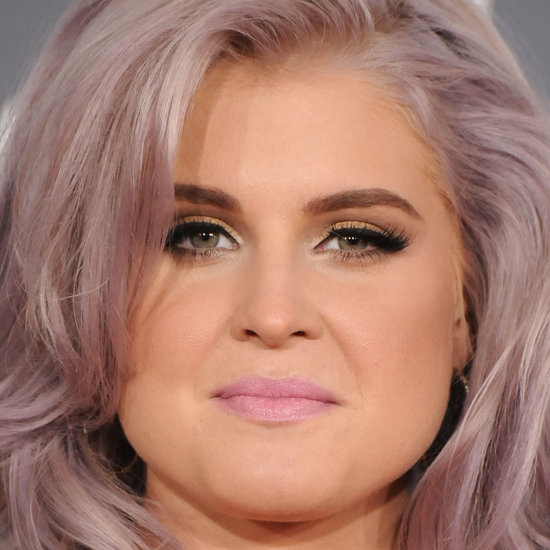 Sporting a bit of a tan, Kelly used a pretty gold eye color with thick liner and a soft pink lip that matched her hair.
Talk about less is more! Julianne had a nude lip with some peach cheeks with highlighted lids and a bit of liner and dark lashes.
Sometimes it's nice to see someone with simple makeup that looks wonderful. Malin had lightly lined eyes and a cerise lip color.
Janina (from True Blood) had a juicy red lip color with a pretty black winged liner and brown shadows.




Which one was your favorite?